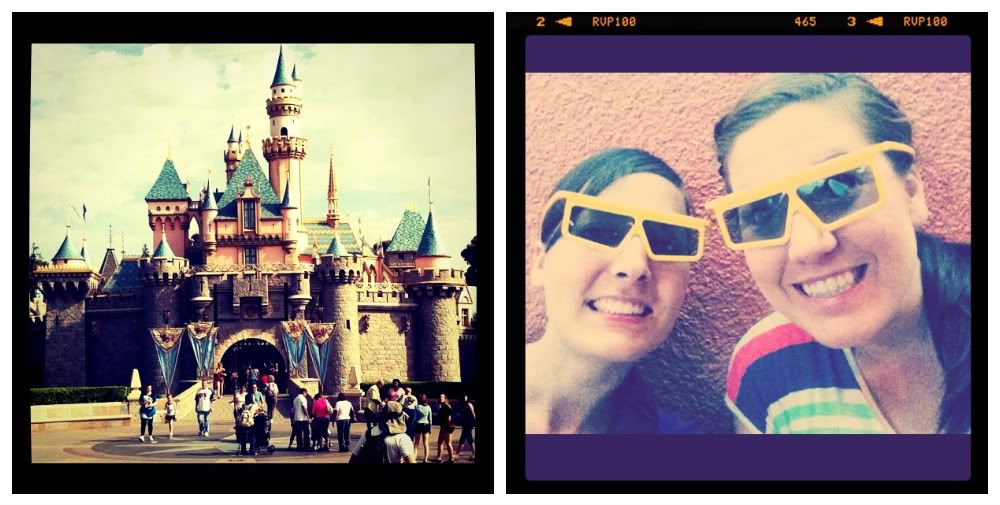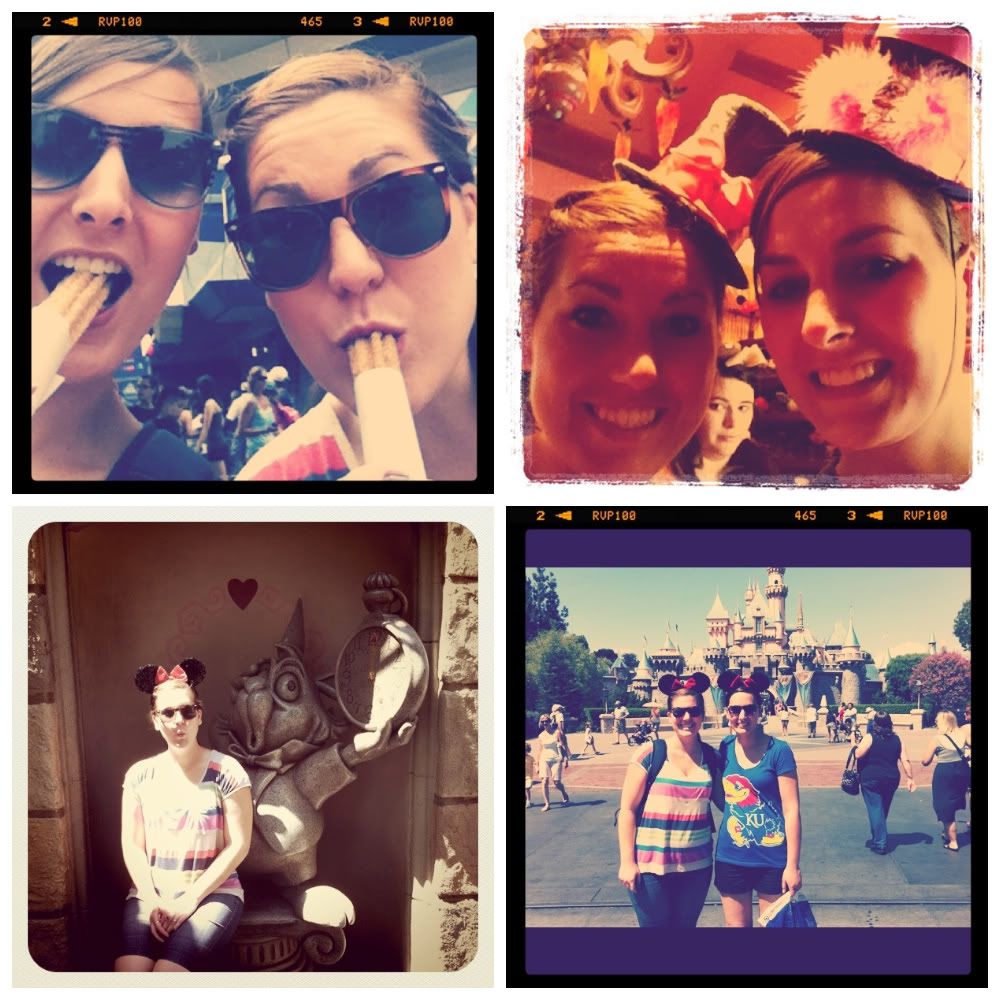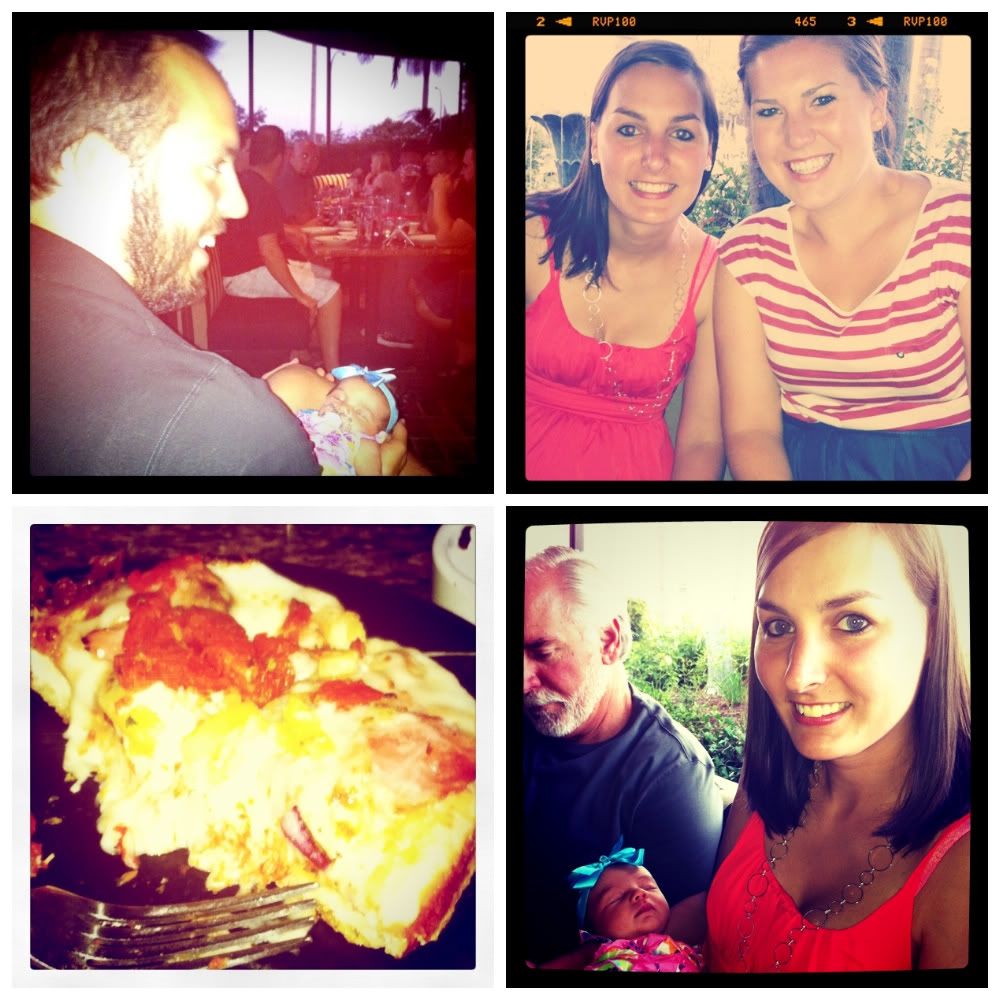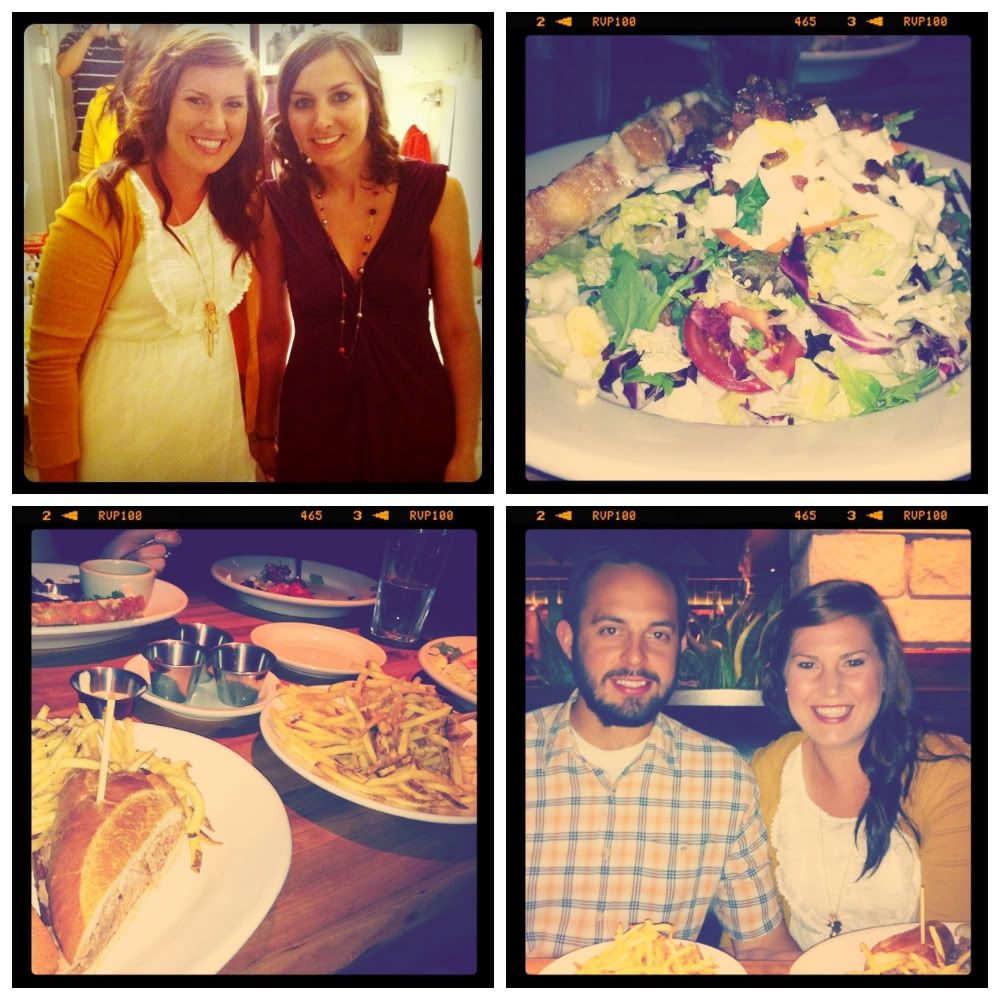 We had a visitor last weekend. Here's what we did.
Thursday night I picked up my dear friend Amanda Carter from the airport for her weekend visit. We headed straight for In-n-Out per her request. Then we went to visit Kimmy and Brylee. Amanda gave her some super cute outfits... she's gonna have to grow into the hat.
Friday Tyler had to work, but for Amanda and I it was off to the magic kingdom. Then it was off to bj's for dinner with the Pitts family.
Saturday was an amazing day. One of the best days in a long time. I woke up, then tyler and I went back to bed for an hour and snuggled, I went on a 6 mile jog, made a killer smoothie for breakfast, we all ate together at in-n-out for lunch and then Amanda and I hit the mall. We had plenty of time to browse (no boys hurrying us along), we got a bunch of cute stuff without breaking the bank and Amanda even got a haircut. We came back to get ready for our dinner reservations at houston's. It was fantastic as expected. It was SUCH a wonderful day, one of those that isn't really planned at all yet somehow it all ends up working out perfectly... I love it when that happens.
Sunday we went to church, had cinnamon rolls with our primary kids and had a nice crock pot dinner before playing games with the Pitts family.
Amanda and I have been friends for over 20 years now. Her family lived across the street from me until they moved to Kansas after we graduated 8th grade. Most people would have lost contact with so much distance between them and time passing, but not us. We have one of those special bonds where no matter how much time has passed in between phone conversations or visits it's just like we never left each other. She came to our wedding. She graduated college and got a big job in Chicago and lives on her own in the city. A lot of things have changed. It seems like just yesterday we were playing barbies & dancing to Thriller in her living room. I cannot really express how happy it makes me that she and I are still friends. I cannot imagine life without Amanda and her family. She has taught me so much over the years and I am so grateful for our friendship. I can't wait to see what the next 20 years will bring for the two of us.
We love you Amanda. We owe you a visit and we can't wait to come to the windy city sometime soon!