tanne called me a few months ago reminding me how much we miss going to dances. we both wanted to do some sort of dance party with all of our married friends... i suggested having a halloween dance party. i tried to spread the word to some friends and we ended up pulling together and making it happen. we had a great crowd of people come boogie with us.
tyler and i went low budget this year so we didn't really coordinate costumes. he had all of his outfit components already - he said he was a farmer, but i think he looks a lot like Willard from Footloose. and i found my dress at a local thrift store for $4 and then bought some beads for my forehead... so my costume probably cost about $8 and just to clarify i am an indian princess... one of our friends thought i was Kim Kardashian.
the most popular costume of the night was cowboy/cowgirl with 6 people rocking their flannel & boots. we had an edward scissor hands, the 1%, a spoon, barbie & ken and vanilla ice. i'd have to give most creative and best over all costume to tara... she was a titanic victim... i'm smelling her lifevest in one of the photos below. and of course cutest costume goes to brylee sue as a lady bug!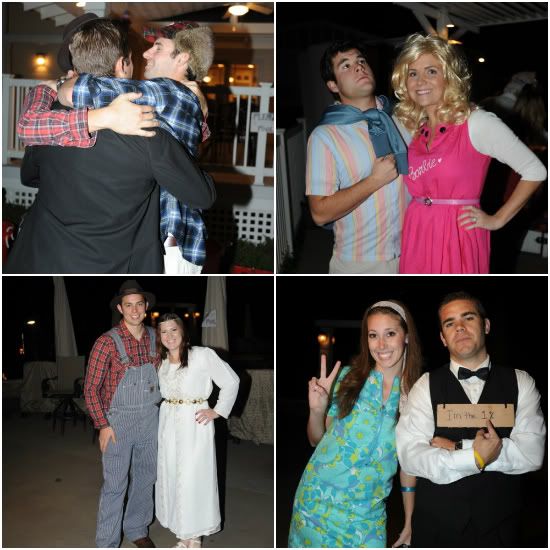 thanks to everyone who came and made it such a fun night!
we love all of our friends and we are so lucky to have them around to party with us.